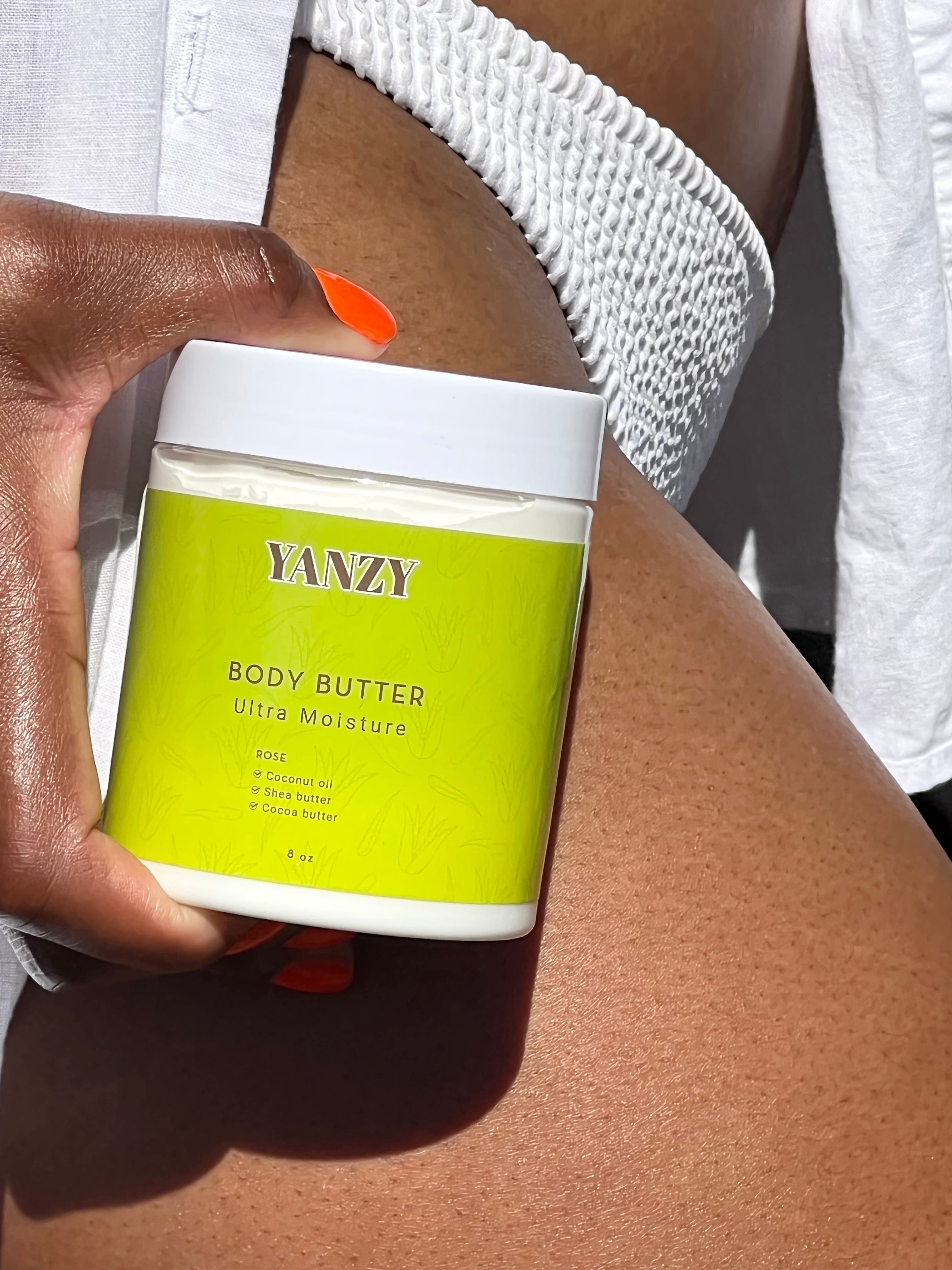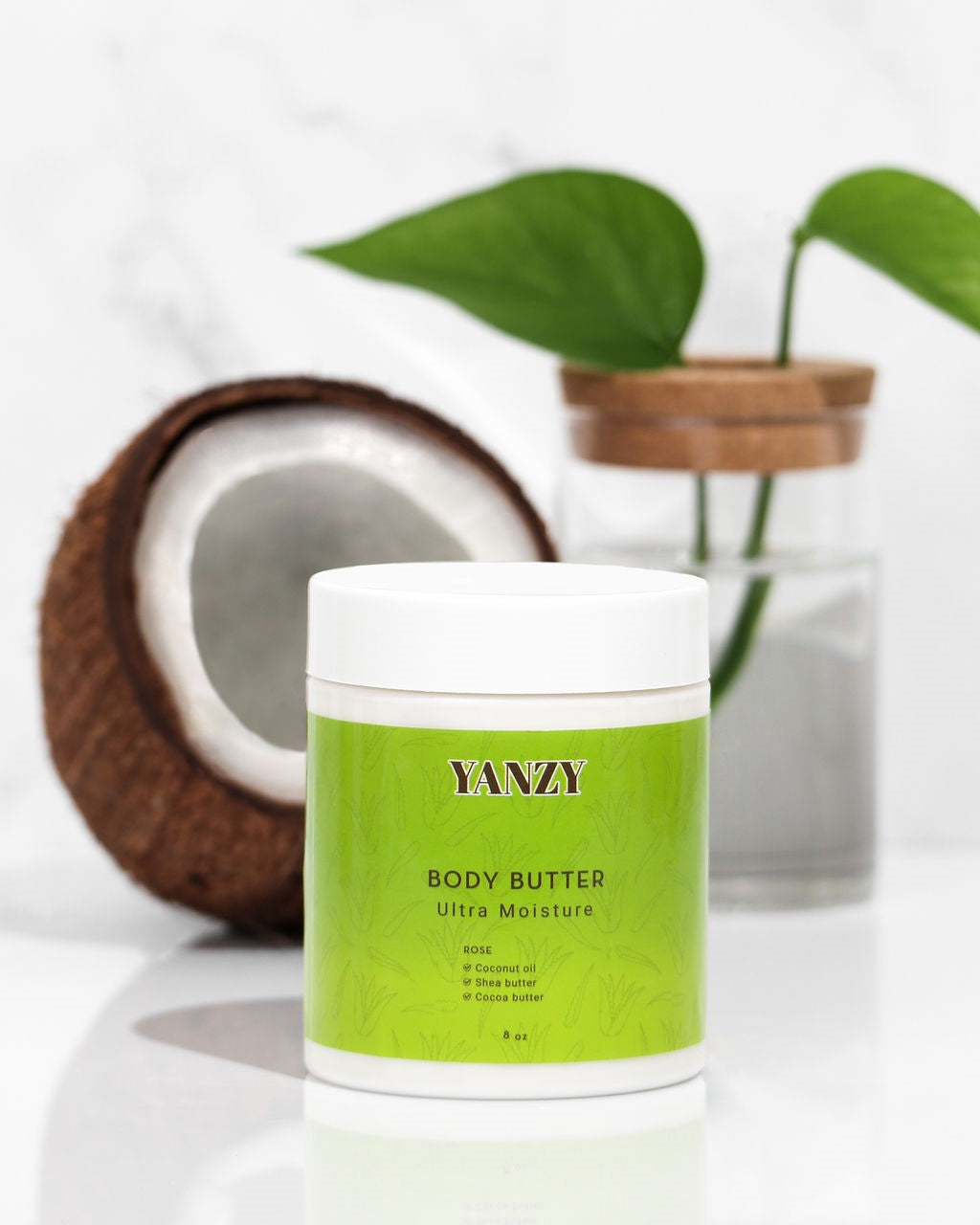 WHY IT'S SPECIAL
HOW TO USE
See it in action
INGREDIENTS
Shipping & Return

Organic Shea Butter
High in Vitamin A and E and helps cell regeneration. It softens and moisturizes the skin and helps to heal scars, cracked or damaged skin.
Organic Coconut Oil
The lauric acid found in coconut oil gives it antimicrobial properties to kill bacteria on the skin and reduce inflammation. Coconut oil also helps to lock in moisture.
Organic Cocoa Butter
Cocoa butter is an amazing moisturizer and also packed antioxidants. It will help to fight off free-radical damage to the skin. Free radicals can cause skin aging, dark patches, and dull skin. Protecting your skin from free-radical damage is crucial to keep it healthy and youthful-looking. Cocoa butter is also known to reduce stretch marks and heal sensitive skin.
Coconut Oil, Sunflower oil, Cocoa Butter, Extra Virgin Olive Oil, Emulsifying Wax, Organic Shea Butter, Jojoba Oil, and fragrance.
No sulfates
No parabens
No PEGs
No gluten
No phthalates
No silicones
Delivery Type
Delivery Time
Cost
Standard Shipping
3-4 days
$6.50 for orders < $80
FREE for orders ≥ $80
UPS ground
1-5 days
$8.50 for orders < $80
FREE for orders ≥ $100
Return & Refund Policy

We offer a 30 day return & refund policy. See more details here.
After showering or throughout the day, massage Body Butter into your skin, for nourished and conditioned skin that keeps you feeling smooth + confident. Reapply as needed.
✓ PLANT BASED
✓ MADE WITH LOVE
✓ TOXIN FREE
✓ SMALL BATCH
✓ FOR SENSITIVE SKIN
✓ VEGAN
✓ MADE IN THE UNITED STATES
✓ PLANT BASED
✓ MADE WITH LOVE
✓ TOXIN FREE
✓ SMALL BATCH
✓ FOR SENSITIVE SKIN
✓ VEGAN
✓ MADE IN THE UNITED STATES